Car Alarms
Mobile electronics are a surefire way to improve the comfort and enjoyment of your vehicle. But considering all you have invested in your ride, it's also vital to protect that vehicle and the valuable electronics inside with a crime-deterring vehicle security system. To safeguard your car or truck against vandalism and theft, get in touch with the car alarm technicians at Tint Pros Car & Truck Accessories. Serving motorists in Milwaukee and nearby areas, we're here to help with car alarms featuring everything you need to keep crooks away and even monitor your vehicle from a remote location. Don't leave your car or truck vulnerable to would-be thieves. Call us today to explore your options for car alarm installation!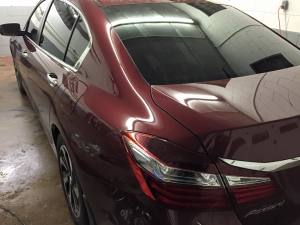 Forget those factory safety features that came with your car. They do little, if anything, to stop criminals in their tracks. You can ramp up your vehicle security with a car alarm system made to fit your model and your lifestyle. We'll give you the tools and technology to better defend your car, truck, van, SUV, Jeep, or whatever kind of vehicle you drive. We can design your car alarm security system to include:
Keyless entry
Two-way remotes
Remote car starters
Dual shock sensors
Ignition interruption
Smartphone activation
At Tint Pros Car & Truck Accessories, we have solutions for virtually anyone seeking enhanced vehicle security. That includes car alarms ranging from basic auto alarm installation to the latest Viper car alarm complete with smartphone operation. Best of all, we'll make it our mission to hook you up with car alarm installation that suits both your vehicle and your available budget. We understand the importance of quality alarm systems for cars, and we won't quit until your new auto alarm installation is everything you want it to be.
Detailed Attention to Car Alarm Installs
With millions of cars and trucks stolen or broken into each year, it just makes sense to arm your personal vehicle with car alarm systems that offer protection around the clock. When you want the security of a car alarm watching over your ride, trust your install to the team at Tint Pros Car & Truck Accessories. We give our undivided attention to each and every aspect of your car alarm system installation job. After all, a car security alarm can't protect your property unless it's rigorously installed and ready to work when it's needed most. So never settle for second-rate workmanship on your vehicle security system. Call our licensed and insured car alarm installers to schedule your appointment.
Did you know? Car alarms and remote starters can work in tandem to bring you the ultimate in vehicle security and convenience. Talk to one of our car alarm specialists soon to find out how you can get the ease of a remote starter backed by the safety of auto alarm installation. We'd be happy to answer your questions and give you a free price quote. Call us in the Milwaukee area right away!
Car Alarm Installer
Car Alarm System
Vehicle Security
Auto Alarm
Car Security System