Navigation Systems
Paper road maps are a thing of the past. These days, people get from point A to point B using GPS mobile navigation. And for easy access and less distraction while driving, navigation systems can be wired directly into your vehicle. Tint Pros Car & Truck Accessories can steer you toward hassle-free driving by equipping your car with a quality navigation system. When you have the trusty instructions of a car GPS on your side, you don't have to worry about making wrong turns and ending up lost. We can set you up with in-dash navigation to take the stress out of traveling by car, truck, Jeep, or van. Call us today in the Milwaukee area to install a GPS navigation system in your personal vehicle or commercial trucks. We'd be happy to meet your needs for navigation systems!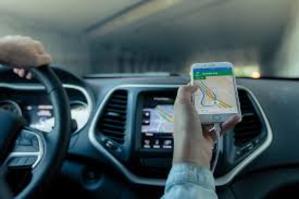 If you're tired of trying to look at printed maps or Internet directions while driving, then you're going to love the difference of having hands-free car GPS. Keeping you on route from the start of your trip to the final destination, a navigation system is invaluable for new drivers, out-of-town travelers, those driving alone, and anyone else! We offer a variety of GPS devices and installation options at Tint Pros Car & Truck Accessories. Some of the practical features you can expect from a GPS navigation system include:
Touch screen address entry
Turn-by-turn directions
Visual and voice prompts
Automatic rerouting for wrong turns
Point-of-interest mapping
Easy-to-use interface
And more!
We're highly familiar with navigation systems for cars and how they operate. As a result, we can pass that information on to you, sharing our 20+ years of combined experience with in-dash navigation and more. We'll work hard to connect you with cost-effective mobile navigation equipment that meets your precise needs. When you choose our dependable car GPS products and stellar installation workmanship, you can rest assured your navigation system won't let you down.
GPS Devices for Fleet Navigation
When you're in charge of a group of vehicles, GPS mobile navigation enables you to keep the whole fleet on course with innovative technology for directing and monitoring drivers. You can't always be behind the wheel, but you can certainly track each vehicle's movement and route through a fleet navigation system. At Tint Pros Car & Truck Accessories, we can assist you in outfitting all of your vehicles with in-dash navigation tools for improved driver safety and road awareness. We're proud to work with many commercial customers in the Milwaukee area to provide fleet systems for mobile navigation. We'd love to do the same for you and your local fleet!
So don't go it alone when it comes to getting the best navigation systems for your personal or commercial vehicles. Tint Pros Car & Truck Accessories is the team to trust in the Milwaukee metro for professional installation of GPS devices in cars, trucks, vans, Jeeps, and even fleets of cars or trucks. Let us point you in the right direction. Call or e-mail us today for mobile navigation services!
Car Navigation GPS
In Dash Navigation System
Car GPS
Mobile Navigation Systems